Fiverr is a great place if you're looking for a cheap way to outsource some of your work.You can buy pretty much everything there when it comes to websites and content.

For as little as $5 you can purchase a gig from one of the many sellers on Fiverr and have something done for you.
One of the things you can buy there is traffic. Fiverr traffic gigs can be any kind of traffic. Traffic from Facebook, Google, Twitter, Tumblr, blogs, solo ads etcetera.
But what kind of traffic quality will $5 get you?
Review of 9 Fiverr traffic gigs
I purchased several Fiverr traffic gigs and had them send over the traffic to my optin page on smarteraffiliatemoney.com and analyzed the results.
The results were totally NOT what I expected.
Below are some of the Fiverr traffic gigs that I ordered and tested. I'll also state the total number of clicks and the signups (conversions). For privacy reasons I can't give you the names of the sellers on Fiverr.
Gig 1 – Drive unlimited real visitors to your website
Traffic 974, conversions 0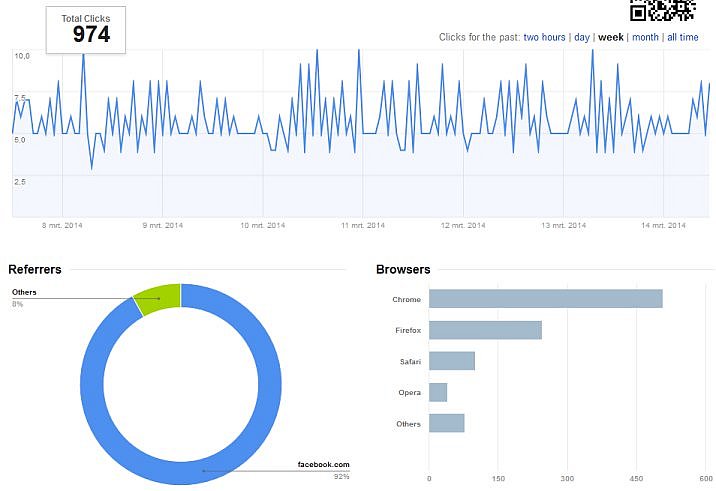 So what do you think of these traffic stats?
A few things stand out. First of all the traffic seems to be coming mostly from Facebook. As you can see there is a fairly constant stream of traffic coming in around the clock.
If you ever tried to get Facebook traffic yourself with Facebook ads you'll probably have noticed that the visitor numbers go up on certain times and down on other times, depending on your geo-targeting and niche targeting.
With group posts you'll see a peak right after posting and then you'll see it fade away to 0 really quickly.
In other words, the traffic shown in the above picture does NOT seem natural.
I'll explain later on in this post where I think this traffic is coming from.
Gig 2 – Deliver unlimited adsense safe visitors your site.
Traffic 3237, conversions 0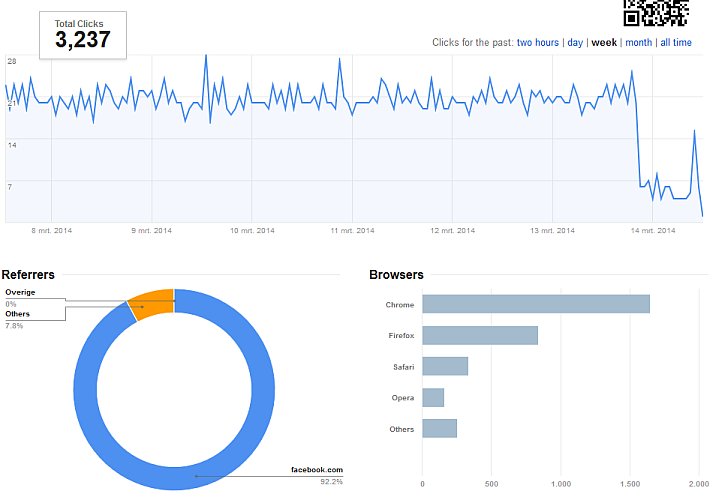 No, you're not having a déjà vu. This is very similar to the analytics picture of gig 1. Different seller but probably using the same method.
Note that both sellers advertise 'visitors' and not 'traffic'. Visitors are, at least in my opinion, human beings. Traffic can come from automation as well, for example from search spiders.
Gig 3 – Blast your solo ads to highly responsive list of 44,749 active subscribers
Traffic 3, conversions 0
I guess this highly responsive list is not so highly responsive. This seller provided me with screenshots as proof of sending my ad. They were screenshots of a bulk email application called 'Super Blast Auto Mailer' and 'Big List Auto Blast'.
It's pretty obvious that they don't really work.
Gig 4 – Promote your website on my popular Tumblr page
Traffic 33, conversions 1
The seller did indeed create a post on his Tumblr page. It doesn't generate a lot of traffic but on the positive side, it does work favorably for the search engine ranking of this website.
Gig 5 – Deliver true Google search traffic for 2 months
Traffic 410 (so far, about 50/day), conversions 0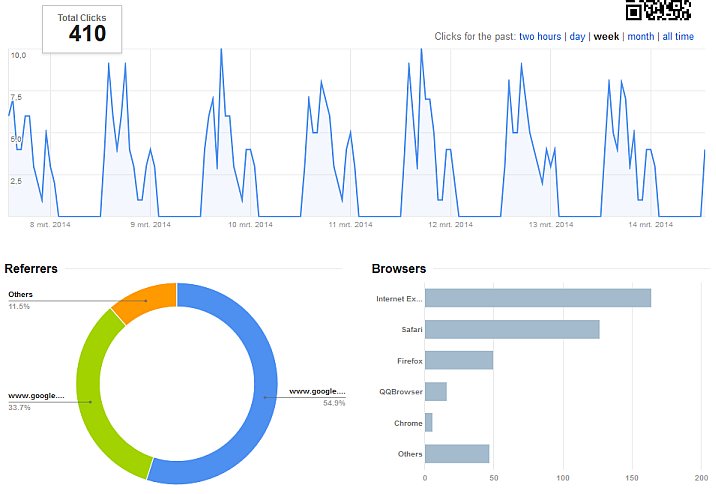 So what is wrong with this picture you ask?
If you look at the traffic pattern you see a regularity. Traffic comes in between 1 PM and 1 AM, only. The similarities in the spikes of each day give away that this is probably not organic traffic but automation at work.
Gig 6 – Drive targeted traffic to your site
Traffic 1345 (so far), conversions 28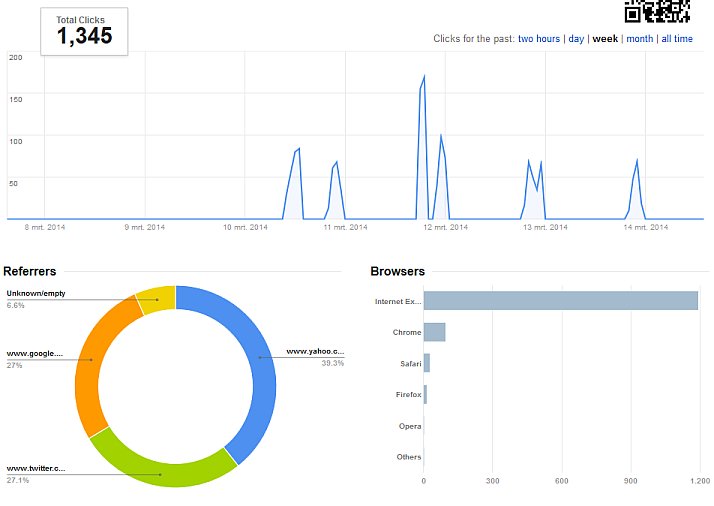 As you can see the traffic looks less regular compared to the analytics from the gigs above and I'm actually getting some conversions as well. The non-traffic hours have to do with the fact that the seller is rotating several URLs on some sort of traffic syphoning system.
So far this Fiverr traffic gig seems to be standing out positively.
Gig 7 – Drive 2499 real Twitter traffic with bonus promotion on top social media sites
Traffic 577, conversions 0
I received traffic on day 1, 2, 3, 5 and 7. Very irregular and not by far the 2499 the seller promises.
On day 4 I contacted the seller and asked him why I wasn't getting any traffic anymore. The seller replied a day later that his computer had been offline. I then asked him why that would matter because traffic comes from certain internet activities right? The seller didn't reply back so I didn't get an answer but it is obvious that this just doesn't add up.
I have a pretty good idea what is going on here though. Keep reading and I'll explain how this works.
Gig 8 – Promote your anything among 22,000,000 Facebook group members
Traffic 270, conversions 0
The seller of this gig did in fact post to several Facebook groups that had thousands of members. I did get a link full report. This particular ad gave me
154 clicks the first day,
100 clicks the next day,
13 clicks the day after and
3 the day after that.
I had no conversions from this campaign but that is probably because my landing page was not converting very well. I do believe these were real (human) visitors though.
The problem with posting to huge Facebook groups is that there are many active members that post around the clock. Unfortunately that also means that new posts drop so fast to the bottom of the page and then off the page that hardly anybody sees them.
Another aspect is that the readers in these huge advertising groups are usually not looking to join other programs. They are there to promote their own business, they are not specifically looking for information. When people are looking for an opportunity to pitch their own product they are usually not open for suggestions from other people.
If you want to make this work then repetition is the key. Post the same ad with a small change several times a day. Do this every other day or so.
A Facebook ad, which is targeted, usually gives higher quality traffic. You can buy clicks on Facebook ads in my niche for as little as $0,01 (typically around $0,05). So for $5 you can get at least 100 targeted visitors. I had a conversion of around 0.7% on my Facebook ads. I'm sure I can improve on that but that is another blog post.
I tried several other Facebook based Fiverr traffic gigs and they all share the same characteristics. It is fairly easy to look up some relevant groups on Facebook if you want to give it a try yourself. It won't cost you a dime except for some time.
So where is that non-converting traffic from gigs 1, 2 and 5 coming from? And how can they offer so much traffic for just $5?
I think I stumbled upon the answer when I ordered the gig below.
Gig 9 – Guarantee you over 5000 daily targeted traffic everyday forever, adsense safe
(not tested so no traffic)
Yes, I did order this gig and I got what I paid for. Well sort of…
What I received was a piece of software called 'KOTD'. It had a Chinese interface and it came with a translation document.
What is the KOTD software?
KOTD is an abbreviation of Kiss Of The Dragon. It is a geo-targeted enabled version of the Jingling bot software.
This is software that automatically opens the URL (website address) you specify as many times as you like and each time it opens the URL it will fake the referrer page and the IP address with a unique value. You can even configure the referred address (domain where the 'visitor' is coming from).
Okay, that's all a bit technical but it simply means that this traffic is not coming from human visitors. This is all automated traffic and for that reason it is not converting.
It does use bandwidth though and your analytics will show visitors, except they aren't real visitors.
I suspect that many of the Fiverr traffic gigs are based on this type of software. It is an easy $5 the seller makes and most people won't notice the difference except for the fact that they don't have conversions.
Conclusion
Don't expect too much from Fiverr traffic gigs. For $5 you just shouldn't. If you do order Fiverr traffic gigs I recommend you stick to the gigs that give you real backlinks. They can potentially help you rank your website higher in the search engines which will give you organic traffic.
Automated, non-human, traffic will do you no good if you're looking for  list members or buyers.Bots don't subscribe and they don't buy.
This kind of traffic does consume bandwidth. If you consume too much traffic then your ISP might charge you extra for it. This kind of traffic could also have a negative influence on your page load time.
As you probably know, longer page loading times have a negative influence on real visitors. The longer they have to wait for your page to load the more likely they will leave your website (bounce).
If you're going to order Fiverr traffic gigs make sure you keep track of the clicks and conversions for each gig.
* Update 6 May 2014
Another interesting aspect that I noticed in Google Analytics is that the bot traffic ended on my landing page. This is obviously a no-brainer. Bots do not interact with the rest of my website. This resulted in a very high bouncing rate though. For one of my landing pages my bounce rate was 98%.
The bounce rate is an indicator Google uses to determine how interesting a page is for the visitors. A higher bounce rate means the page is less interesting. In other words, a high bounce rate will drop your page in the search results (SERP)
Not good at all.
The funny thing is that now the Fiverr traffic is gone and I'm getting less traffic, the bounce rate is dropping as well. It is around 50% at the moment. As a result my website is now considered by Google to be of higher quality and it slowly climbing the ranks.
Lesson learned: it is far more important to get quality traffic (real visitors) than it is to get quantity traffic. Traffic bots were hurting the ranking of my website.  This is another good reason to be very careful when purchasing cheap traffic from Fiverr gigs.
[hcshort id="8″]
Did you find this post useful? Then please do me and your friends a favor and share. Thanks!