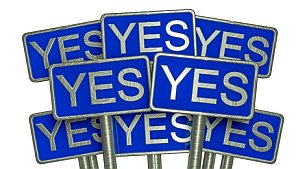 Now there's a title that makes you think, doesn't it?
A great sales person knows how to sell to people whether face-to-face or on the phone. But how do you sell on paper or on a website?
Ultimately, running a business online means you want to sell something, right?
This is why you should learn 'how' to write persuasively. The better your sales copy, the more conversions.
Here's a great technique that will persuade your audience to buy.
Let me ask you a question first. Answer it for yourself, and you don't have to pull out your wallet.
Let's say that you sell a digital video course worth $47 and you normally sell 100 copies per year. Would you be willing to pay $100 for a sales copy if you knew for sure it would boost your conversions by 10%?
Duh! The answer is "Yes, of course."  You'd be selling 10 more copies at $47. You'd be a thief of your own wallet if you didn't.
Fortunately, there is a very effective method that we can use to create more persuasive sales copy.
It is guaranteed that this technique will get you more conversions. I don't want your money, but I do want you to make a tweet, a Facebook post,  or a Google+ post about this article. Fair enough?